CHOOSE THE RIGHT EQUIPMENT
TO PREPARE ACAI BOWLS
Amazon Power introduced the Original and Delicious Acai Recipe to the Australian market in 2004.
The combination of using Amazon Power Organic and Original Acai and choosing the right equipment to serve a phenomenal Acai Bowl are the ingredients to have a successful business!
We are sharing our Acai knowledge with you to help your business to succeed.
We don't sell the equipment. We supply the Amazon Power Original Acai that can be prepared with the equipment.
We believe you should have the freedom to choose what works better in your business, as there are many options in the market, with different prices for different needs.
Check what works better for your operation, contacting the suppliers below directly.
Our tips:
Check their equipment models and prices.
Choose the right equipment size for your business.
Delivery time.
Electricity requirements.
What is the equipment capacity?
Does the supplier have technicians available and what services, can they provide?
Do they offer service and warranty on the contract?
What is the Acai texture you will get from the equipment?
AMAZON POWER WORKS IN ALL THE MACHINES PRESENTED HERE. ALL THE BIGGEST ACAI SHOPS ARE USING ONE OF THEM WITH AMAZON POWER ACAI.
Make sure your Equipment supplier commits to adjust your equipment to Amazon Power Acai before signing your lease or sales equipment contract with them.
Use the Amazon Power 10 kilo buckets.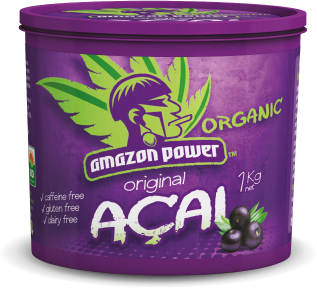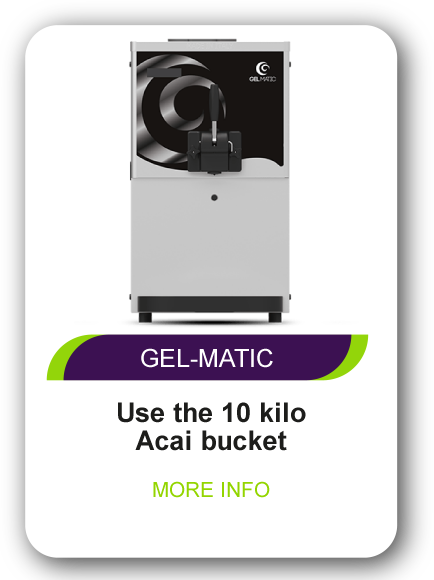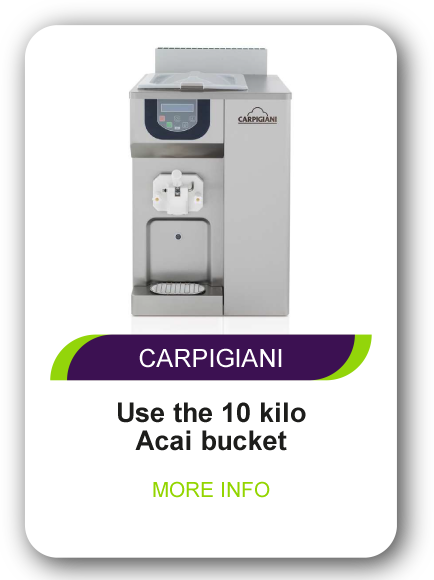 Use the Amazon Power 200gr sachet.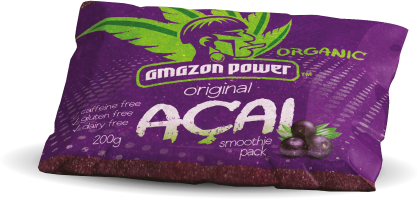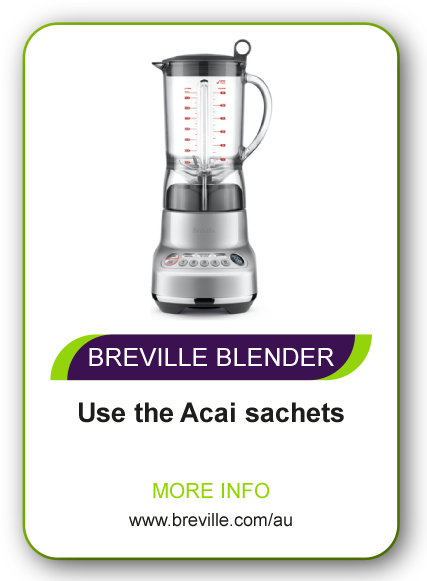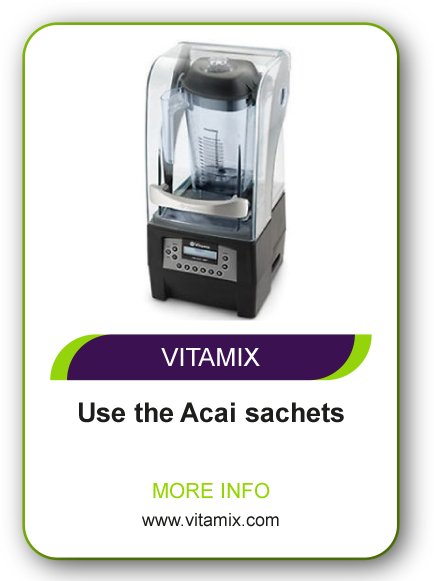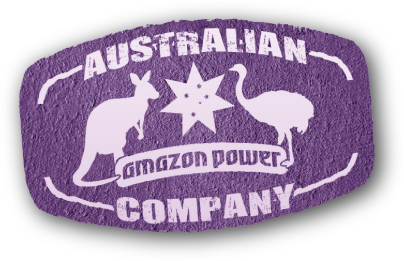 Amazon Power does not sell or take any liability/responsibility for any equipment. We just recommend what works best with Amazon Power Acai. Check updated equipment prices with the suppliers, acai just happened to work in some soft serve machines.
Acai was not made to be defrosted; it is an extremely perishable fruit.  Acai is full of fat acids that oxidise easily if the product gets over 4C Celsius.
Acai is made to be served frozen straight from the bucket or put frozen in a blender and mixed with fruits.
The product must be defrosted inside a refrigerator or cool room with a temperature of 4C or colder, never at room temperature.
Once the Acai bucket is out of the freezer defrosted the product lasts for a maximum of 5 days in temperatures of 4C or lower, either in a fridge or inside the machine.
Amazon Power Acai is a natural product.
There are no artificial colours or fillers added to the our product, so the taste and colour can slightly vary from Harvest to Harvest during the year.